Metal Shop
The metal shop includes tools for welding, blacksmithing, and computer-controlled metal work. Located near the roll-up door to dissipate heat, the metal shop has adequate safety equipment, ventilation, and space to work.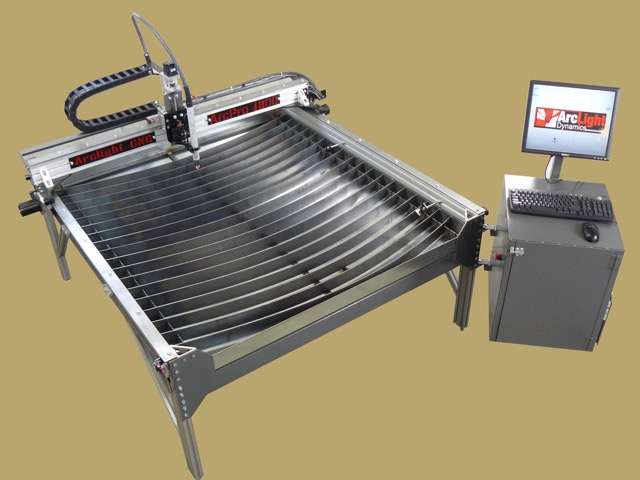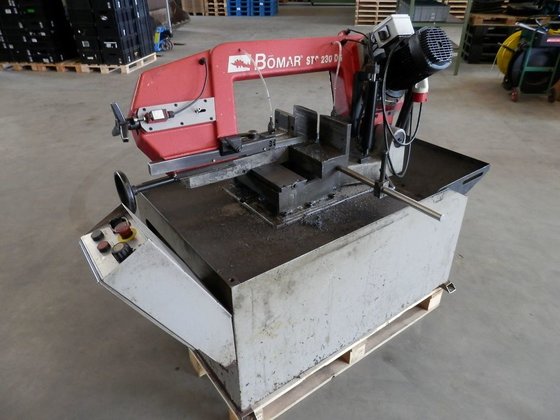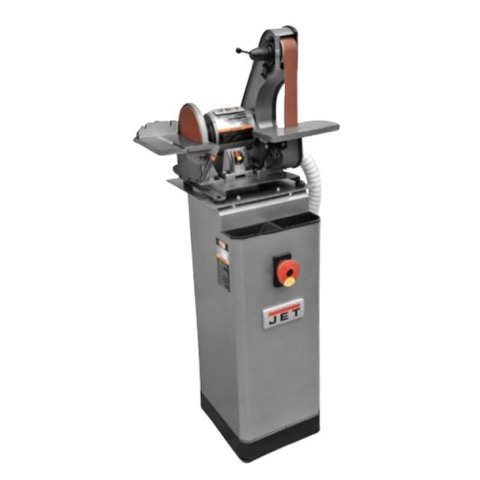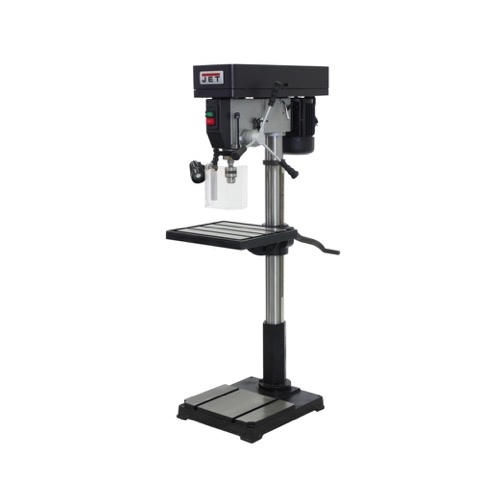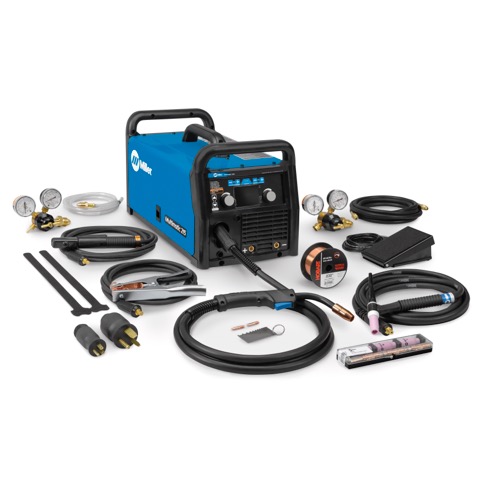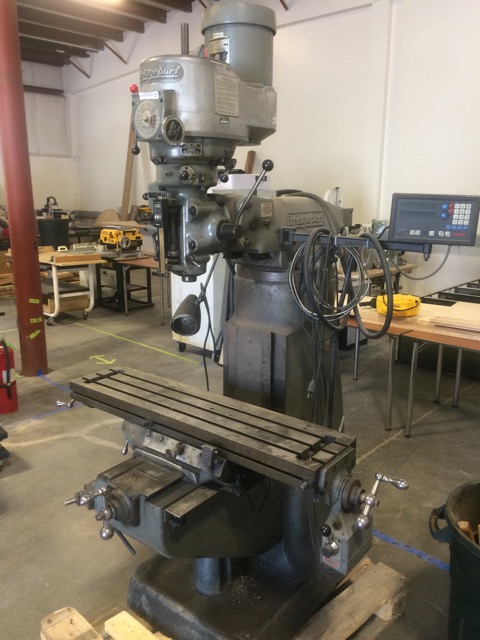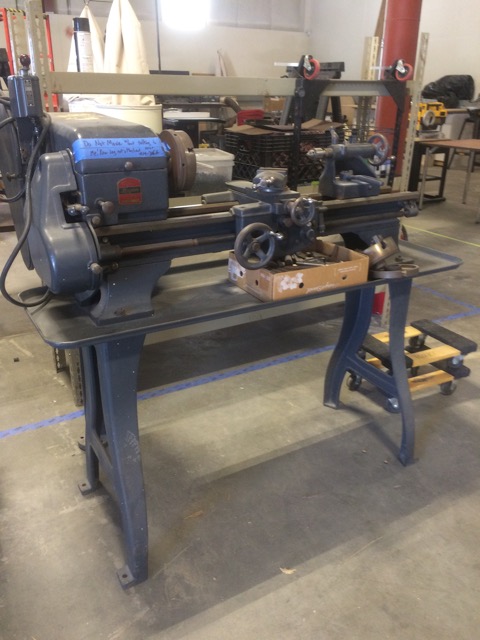 Metal Shop Tools
Arclight Dynamics Arc Pro 4800 CNC Plasma Cutter
50" x 50" cutting area.
Hypertherm Powermax 65 plasma torch
Automatic torch height control for cutting uneven surfaces
Auto Tracer lets you trace a part and reproduce quickly
Water table reduces 90% of dust and smoke
Video: https://youtu.be/MDxC4xzrAB8
Miller Multimatic 215 Multi Proces Welder
8x42 Bridgeport Mill
Digital readouts
Digital speed controller
JET 8" Industrial Bench Grinder
JET 2"x42" Combo Belt/Disc Sander
JET 22" Industrial Drill Press
Drills up to 1" mild steel
BOMAR Horizontal Bandsaw
Logan Model 200 Lathe
JET 18" Vertical Bandsaw
Future Tools
Sheet Metal Brake
Sheet Metal Shear
Sheet Metal Slip Roller
English Wheel
Tubing Bender
Tubing Cutter Attachment for CNC Plasma
Spool Gun for Welding Aluminum
Metal Shop Classes
Some of the classes we hope to offer in the metal shop:
Basic Welding Concepts
Basic & Advanced MIG Welding
Basic & Advanced TIG Welding
Basic & Advanced Concepts for Lathe & Milling
Intro to CNC Plasma Cutting
Advanced CNC Plasma Cutting training series using Inkscape and SheetCam programs.
(Link to Metal Shop Classes Coming Soon!)